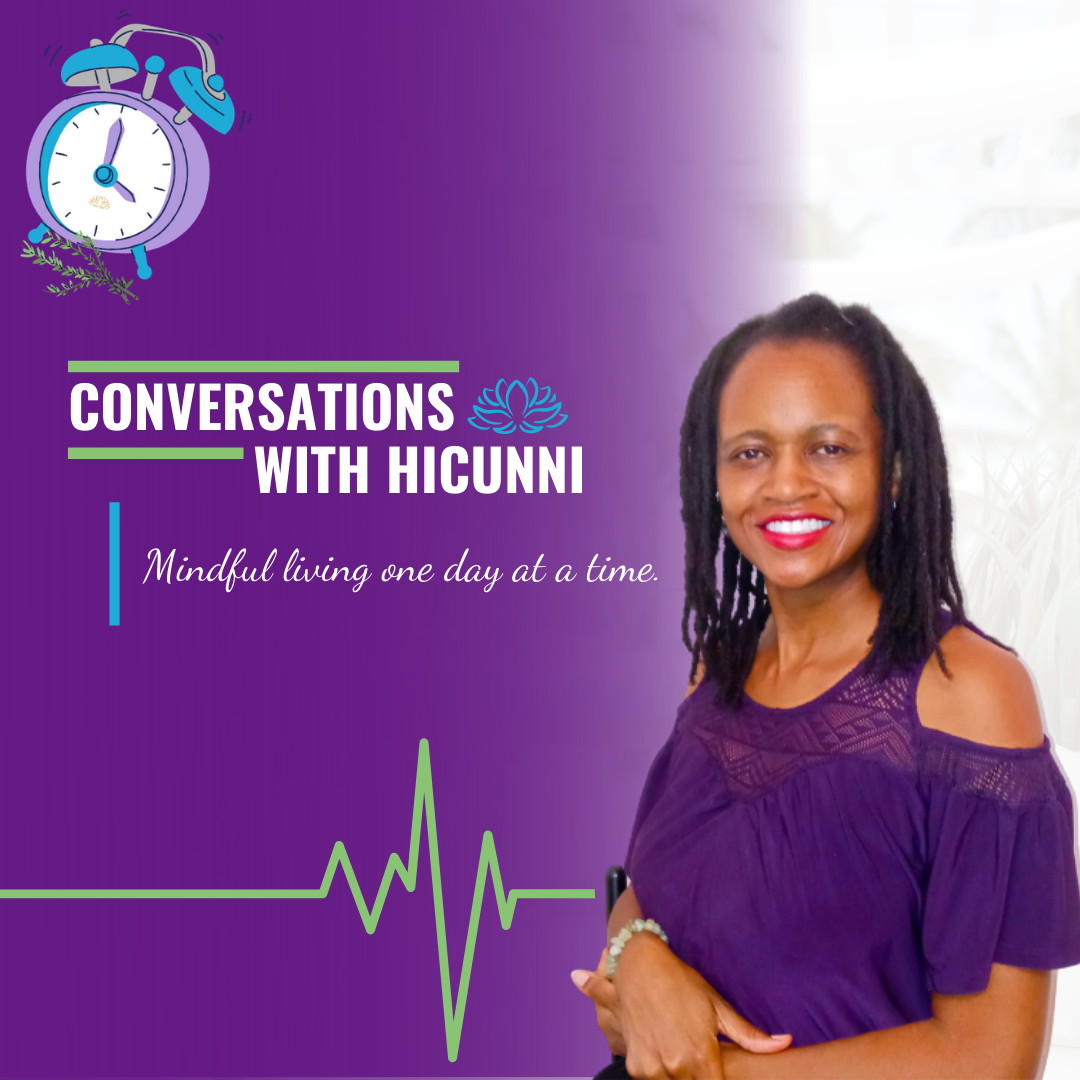 We are finishing up Season 2 of Conversations With Hicunni. But guess what? Season 3 will start in January 2021. Do you like my new Podcast Cover Art? Updates will now be featured on howtoliveintime.com, instead on my author page.
If you would like to catch up…click one of the options below to listen.
Mindful living one day at a time.
Chat soon,
Hicunni, Author & Creator
Subscribe
Never miss a new episode? Subscribe to our podcast using your favorite app! Hey there's like 13+ different podcast platforms 🙂
P.S. You can also watch the podcast on YouTube here.
Thank you for tuning in, friend! The Body Love Mindset: A 365 Day Meditation Journal is Now Available For Sale. Got questions? Please leave your comment below.
Just a few of my mindful things…
Support this website and my podcast at https://www.patreon.com/howtoliveintime
Why Patreon?
Hey there! Hicunni here, Author & Creator
Being a homeschool mom for over a decade and over 5 years building an online coaching and marketing business has been challenging but oh so rewarding. It's been a pleasure showing people how to live a holistic life and being mindful of creating the life that they want. Are you ready to create the life that you want?
How To Live In Time patreon is creating podcast and digital resources for mindful living.
This is a great way to show you:
behind the scenes of how I create my podcast
what we do~how we live as a homeschool family
from fun food creations to sneak peeks of new products and how to's
Also, with your support, it will take care of expenses associated with my blog and podcast, as well as help jump start my future printing company.
What for? To print and publish my own t-shirts, books, and well as assist new self-publishing authors in their endeavors.If this sounds like something that touches your heart, then sign up at http://patreon.com/howtoliveintime Thanks in advance for your financial support!

As an Amazon Associate and Affiliate For Multiple Companies, I earn from qualifying purchases.
Tags:
books
,
journal
,
meditation
,
mindfulness
,
monetize
,
Podcast